Make Your Smile Shine with White Teeth
October 14, 2021 6:39 pm
---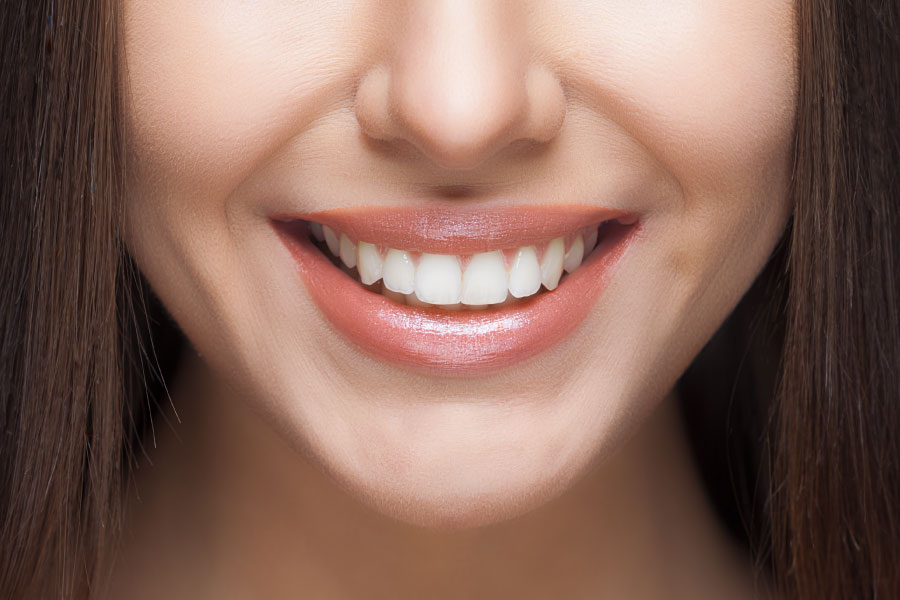 Close your eyes and imagine what your perfect smile would look like. What color are your teeth? Chances are you're envisioning a beautiful, bright shade of white. In our society, white teeth make a smile more attractive. Unfortunately, not everyone is blessed with naturally white teeth. The good news is that you can get there with the help of professional teeth whitening.
The Benefits of Professional Teeth Whitening
Getting your teeth whitened comes with some big benefits. First, you'll have a beautiful smile you'll be proud to show off. Second, chances are you'll experience a big boost in self-confidence that your bright, white smile brings. This benefit in particular just keeps giving because higher self-esteem can help you in everything, from making new friendships to succeeding in job interviews. And a bonus benefit is that people who find their smile attractive are more likely to take good care of it. This means you may get a boost in dental wellness too!
Professional Treatment vs. At-Home Version
If you're considering getting your teeth whitened, you might be tempted to try some at-home, DIY treatment you found online. We'd advise against that! Much of what you'll come across is ineffective at best. Some solutions can even damage your teeth and gums. It's always better to leave things in the hands of a dental professional who can keep an eye on your oral health every step of the way. Plus, they have professional-grade products to guarantee stunning results!
Affordable Cosmetic Dentistry in Dallas/Fort Worth, TX
At Cherry Blossom Family Dentistry, we provide professional teeth whitening as well as a variety of other cosmetic dental services. We invite you to schedule a one-on-one consultation at one of our practice locations so we can help create a treatment plan that gets you the smile you've always dreamed of having. Call or email us today to set up an appointment! We have convenient locations and friendly staff at Cherry Blossom Family Dentistry in Burleson, Highland Oaks Family Dentistry in Keller or Uptown Dental Studio in Dallas.
Contact Us
---
Categorised in: Cosmetic Dentistry