Dental Implants in Dallas/Fort Worth
There may be a number of reasons why you want a tooth replaced with a dental implant. From simply restoring the cosmetic appearance of your smile to preventing gum and bone loss, dental implants help many patients improve their oral health and confidence. Give our office a call today or use our contact form to schedule a convenient implant consultation.
Schedule Appointment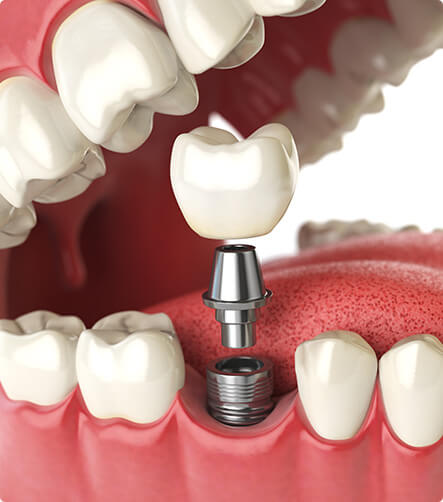 The Dental Implant Process
The first thing that will need to be done is the tooth that needs to be removed will have to be extracted if that hasn't been done so already. Next, a titanium post will be surgically implanted into the gums. Over the course of several weeks, the gums will begin to heal around the implant and it will begin to fuse with the jawbone in a process called osseointegration. This creates a very stable foundation for an artificial tooth to attach to once the implant has healed. The artificial tooth will then be created to match the surrounding teeth in size, shape, and color, allowing the implant to blend in seamlessly with the rest of the teeth.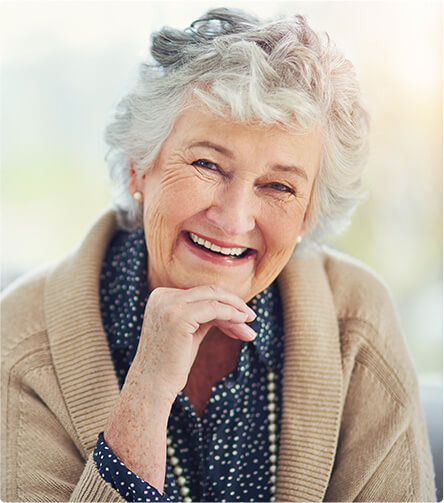 Benefits of Dental Implants
Dental implants offer numerous benefits to patients who are missing one or more teeth. Among these are:
Improved appearance
Easier to eat and speak
Comfortable in the mouth
Other teeth are not altered
Prevents gum and bone loss
Don't have to be removed to be cleaned
Can last a lifetime when treated with care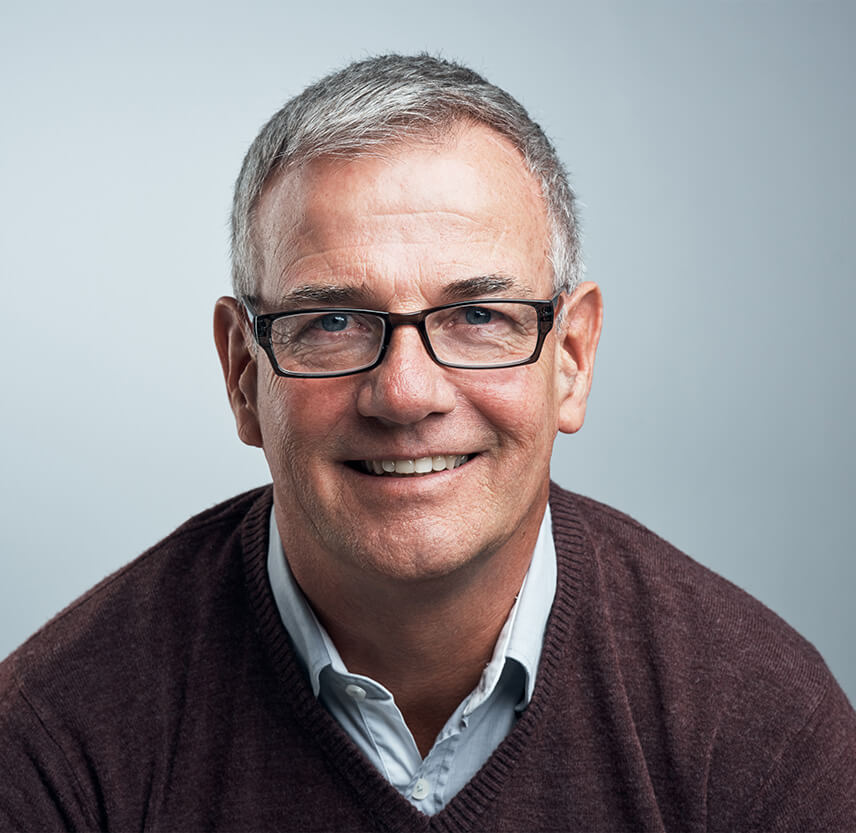 Dental Implants and Affordability
When it comes to cost, it is true that dental implants tend to cost more than a traditional bridge or crown.
This is because the procedure is more intensive and implants are built to stand the test of time, whereas other dental restorations have to be replaced after 10 to 15 years. If you are concerned about financing the cost of your dental implant, please get in touch with our office. Dental insurance will typically cover at least part of an implant procedure, and our in-house dental plan also offers discounts for restorative treatments. For more information, please call our office or visit our financial page.
Learn More