Full & Partial Dentures in Burleson, TX
Dentures are prosthetic devices that both look and function like natural teeth. Traditional dentures are custom made for each patient, and we do our best to make every denture fit comfortably and look like regular teeth. If you are interested in our assortment of denture options, please get in touch with our office and we can get a consultation scheduled shortly.
Get In Touch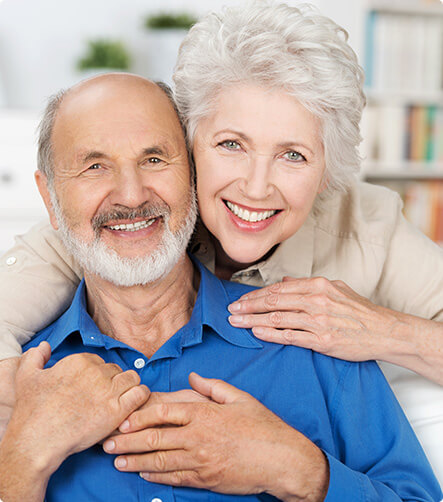 Creating Your Custom Dentures
We begin the process by examining the gums and any remaining teeth to determine if full or partial dentures are needed and if the gums and soft tissue are ready and able to support dentures. Then, impressions are taken so that the design and creation process can begin. If temporary dentures are needed, we will supply them for you to wear while your permanent ones are being made. Our team will ensure that each tooth is the correct size and length, the alignment is correct, and that the bite is perfect. Once we have your final dentures, you will come in for a final appointment where we will ensure that everything fits correctly and looks great.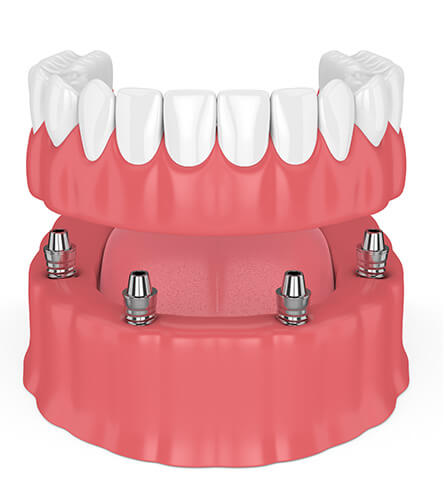 Types of Dentures
Full Dentures require all of the teeth on the arch to be removed, and a suction seal is used to hold the dentures in place during the day. These dentures require a special adhesive to be used to ensure that they remain in place.
Partial Dentures are used when there are several teeth in a row that are missing, and the partial denture fits in with the remaining teeth and is secured with a metal clasp that grips the anchoring teeth.
Implant-Supported Dentures are attached to implants that are surgically implanted into the gums, making them very stable and unlikely to move throughout the day. However, they are removable and must be removed to be cleaned.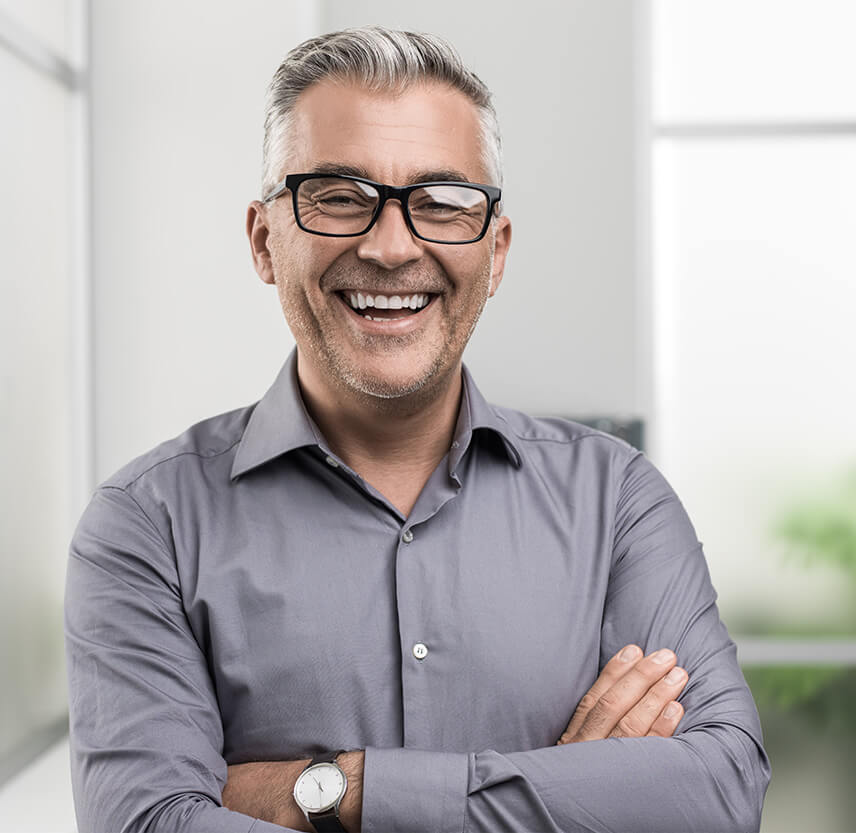 Are dentures painful?
Dentures themselves are not painful; they should always rest comfortably on the gums.
If they do not, please make an appointment with us and we will be more than happy to adjust them for you. The process of extracting any remaining teeth that have to be removed can cause tenderness and sensitivity in the gums. Placing implants into the gums can also cause some mild pain and requires recovery time in the weeks following the procedure. However, once everything has healed and you are left with a brand new, fully functional smile, we find that most patients do not regret getting dentures.
Ready to schedule your consultation? Call our office today!
Contact Us
Dentures FAQs
How do you take care of dentures?
Dentures should be removed and brushed at least once per day, every day. It's important that they be brushed with a soft-bristle toothbrush and denture cleaner, as regular toothbrushes and toothpastes tend to be too abrasive for dentures. They should also be soaked overnight in a denture solution to stay moist and kill even more bacteria.
Can you sleep while wearing dentures?
Dentures should not be worn overnight while asleep on a regular basis, but you can sleep while wearing them occasionally if necessary. This is because the mouth dries out during the night, and more bacteria is produced when this happens. Dentures also need to stay moist in order for them to maintain their custom shape, and if they get too dry they can become warped.
Can you whiten dentures?
Dentures can be whitened, but not with teeth whitening products. Dentures are made with stain-resistant materials, so while they shouldn't receive as many stains as natural teeth, they also cannot absorb teeth whitening treatments. We recommend buying denture whitening products, or you can also try home remedies like baking soda or white vinegar to whiten them.