Gentle Tooth Extractions in Burleson, TX
A tooth extraction may not be a dental service that you look forward to, but if an experienced dentist recommends adding a dental extraction to your treatment plan, it's likely your best option. Cherry Blossom Family Dentistry offers gentle and efficient dental extractions for patients of all ages. To learn more or schedule a visit with our team, please give our office a call or send us a message, and we will be in touch with you as soon as possible.
Contact Us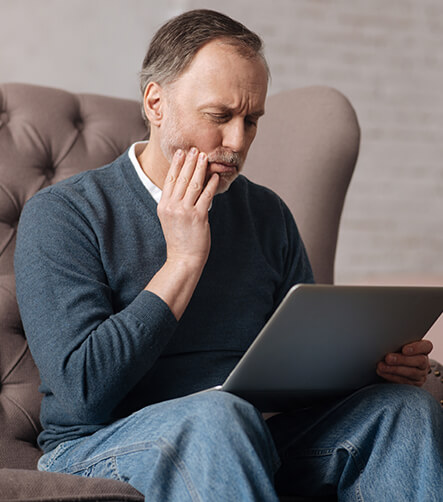 Why would I need to have a tooth removed?
We try to leave dental extractions as a last resort as often as we can, as we want our patients to keep as many of their natural teeth as possible. However, if a tooth has been damaged or is severely decayed and cannot be restored using a root canal, dental crown, or another restorative service, it may need to be extracted. Tooth extractions can also become necessary if teeth are crowding each other, impacted, need to come out as part of the patient's orthodontic treatment plan, or a stubborn baby tooth is blocking an adult tooth.
Are dental extractions painful?
Before a tooth is removed, a local anesthetic is always injected into the gums near the tooth to completely numb the mouth. You may feel some pressure during the procedure, but it should not be painful. We also offer several excellent choices for dental sedation that you are welcome to utilize during your treatment. After a few hours, the numbness from the anesthetic will start wearing off, but our team will provide you with specific aftercare instructions to help you avoid pain and discomfort after the procedure and for the next few days.
How long does it take to recover from having a tooth pulled?
Dental extractions are considered oral surgery, so it's important to give yourself plenty of time to rest and recover after a dental extraction. After you have one or more teeth removed, you should plan on going home and resting for the remainder of the day, especially if sedation was used during your visit. We recommend stocking up on soft foods like oatmeal, pudding, and applesauce, as well as ice packs and over-the-counter pain medication. Too much activity too soon can slow the healing process, so you may want to grab some books or movies as well!
Contact Us