Meet Our Team
DFW Family Dentistry has an entire team of bright, dedicated dentists and hygienists working to provide you with top-notch dental care. Our team always strives to stay on the cutting edge of technology and the newest practices in dentistry. We also put an emphasis on providing compassionate care, because we always want our patients to feel at home in our offices. We provide every patient with custom treatment plans to work with their unique dental needs, so if you have any questions or concerns about your dental health, just let your dentist know! We are honored that you have chosen DFW Family Dentistry to be your primary dental care provider.
Contact Us
Meet Our Doctor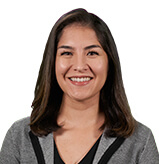 Dr. Monica Lynott
Dr. Monica Lynott is from Burkburnett, Texas. She attended The University of Oklahoma where she received her Bachelor of Science in Biochemistry, graduating summa cum laude. She went on to complete her Doctorate of Dental Surgery at The University of Texas Health Science Center at San Antonio where she graduated with a distinction in dental education. Dr. Lynott is an active member of the American Dental Association, Texas Dental Association, Fort Worth District Dental Society, and Academy of General Dentistry.
In her free time, Dr. Lynott enjoys traveling, hiking, reading, and spending quality time with her friends and family.
As your dentist, Dr. Lynott will work with you to ensure you are informed about your oral health and treatment options so you can confidently make the decisions that are best for you. She strives to make you feel comfortable while achieving a healthy, beautiful smile and providing the highest quality care.
Meet Our Doctor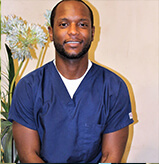 Dr. Jerret Rosenborough
He first discovered a pull towards dentistry at a Baylor University summer program he attended while taking dual credit courses at Roosevelt High School. Still not knowing what he wanted to do, he procrastinated applying to a four-year college despite being in the top ten percent of his high school class.
An advisor encouraged him to apply to a community college – which he did so late that his first-choice classes were filled. He also let his brother choose his schedule. "I didn't even know if I wanted to be in college," he says. "I just wasn't ready to make that next step." But a positive experience at Cedar Valley College, coupled with a Rising Star scholarship, soon changed his mind about college and his future. He took all of the science major courses he could, made all A's, and became a chapter officer in the Phi Theta Kappa honor society. "I made awesome lifelong friends in that organization," he says.
Jerret transferred to and graduated from UT-Arlington. Though he was then accepted to Baylor University Nursing School, he did some heavy soul searching to realize that his real calling was dentistry. He is now excited to be a practicing dentist at Uptown Dental Studio. He enjoys sharing his knowledge and talents with his community and looks forward to providing beautiful smiles to as many patients as possible.
Meet Our Doctor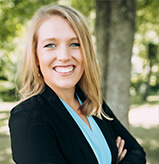 Dr. Anna Spencer
Dr. Anna Spencer is a native to Keller, Texas. Although she went to school in Southlake, she grew up behind Keller High School. She received her undergraduate degree from Baylor University where she met her wonderful husband, Philip Spencer. From there she went to Dallas to get her Doctorate of Dental Surgery at Texas A&M College of Dentistry. Shortly after graduation she moved to Fort Worth and practiced as an associate in Saginaw, Texas before joining Highland Oaks Family Dentistry.
Dr. Spencer is passionate about educating patients on their oral health and how it can impact the rest of their body. She consistently stays up to date on current dental topics so she can provide the best care for her patients. She enjoys all aspects of dentistry and loves to care for all ages.
Professionally, she is a member of Spear Institution which provides continuing education for dentists, Fort Worth District Dental Society, Texas Dental Association, and the American Dental Association. She also sits on the board for Mercy Clinic, a non-profit medical and dental clinic for the uninsured residence of Fort Worth.
Dr. Spencer is excited to get back to her hometown and serve her childhood community. She can't wait to care for you and your family!