Meet Our Team
Cherry Blossom Family Dentistry has an entire team of bright, dedicated dental professionals working to provide you with top-notch dental care. Our team always strives to stay on the cutting edge of technology and the newest practices in dentistry. We also put an emphasis on providing compassionate care, because we always want our patients to feel at home in our offices. We provide every patient with custom treatment plans to work with their unique dental needs, so if you have any questions or concerns about your dental health, just let your dentist know! We are honored that you have chosen Cherry Blossom Family Dentistry to be your primary dental care provider.
Contact Us
Meet Our Doctor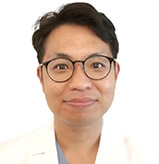 Dr. Ryan Park
Nothing makes Dr. Park happier than helping a patient who is scared of dental work get the care they need while ensuring they feel completely comfortable throughout the process. He takes great pleasure in giving his patients everything they need to smile with confidence, and his gentle approach has changed the way many people think about visiting the dentist.
Before becoming a dentist, Dr. Park was a professional photographer. He noticed that many of his clients were self-conscious about their teeth while he was taking their portraits, and this got him interested in improving people's smiles. This eventually led him to study dentistry, and today, he loves that he gets to play a part in guaranteeing that people always feel confident when taking pictures.
Dr. Park's college career started at Columbia University, where he earned a bachelor's degree in psychology. He went on to enroll in the New York University College of Dentistry, and since earning his dental doctorate, he has completed a wide variety of continuing education courses in order to refine and grow his skillset. To date, he has received advanced training for oral surgery, endodontic care (root canals), and he is also a certified Invisalign provider.
Dr. Park has been married to his high school sweetheart for over 10 years, and they recently had a son. Between their baby and their high-demanding Maltipoo, Mimi, his weekends are typically very busy! He never lost his love of photography, so when he can, he likes to venture out with his camera to take pictures of urban landscapes.