Invisalign® in Burleson, TX
Sometimes when we are caught up in making sure our preventive and restorative dental work is being taken care of, it can be easy to let the cosmetic treatments we want fall by the wayside. If straightening your teeth is something that you have been thinking about for what feels like forever, consider utilizing Invisalign® clear aligner therapy. Invisalign's advanced technology and discreet, custom aligners allow patients to continue their daily routines uninterrupted while their teeth subtly shift into place over time. Schedule an Invisalign consultation with our team today!
Schedule Appointment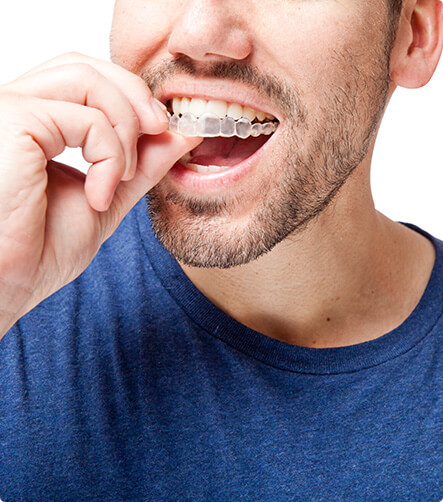 The Invisalign Process
At your initial consultation, we will go over your treatment plan and give you an estimate for the length of your treatment. Then, you'll have digital impressions of your smile taken using an intraoral camera and your first set of aligners will be designed and created. Once you have tried on your first aligner and determined that if fits comfortably, you'll begin wearing it for 20 to 22 hours per day, or any time you are not eating, drinking, or brushing your teeth. The length of your specific treatment plan will depend on your specific orthodontic problems and how frequently you wear your aligners.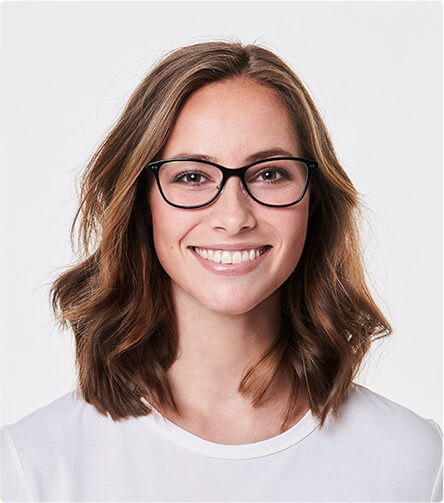 Benefits of Invisalign
There are a number of benefits to choosing Invisalign over traditional braces and even over other clear aligners. Among other things, Invisalign clear aligners are:
Barely Noticeable
Comfortable to Wear
Removable
Easy to Clean
Easy to Maintain Oral Care Routine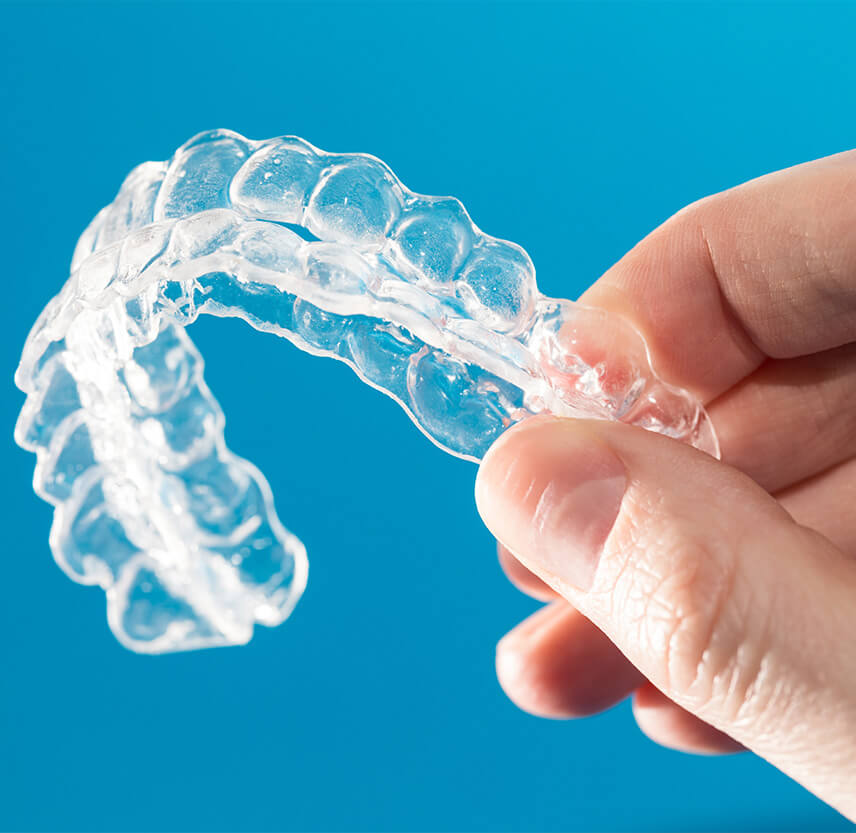 What to Expect with Invisalign
When you first begin wearing your clear aligners, you can expect to feel some pain or tenderness for a few days.
This is because your teeth are not used to being moved, and it is completely normal. To help with this, we recommend using ice packs, dental wax, and over-the-counter pain medication. Some patients find that putting in new aligners at night and letting them adjust overnight can be helpful as well. When your treatment is complete you probably won't feel like there is a "grand reveal" like when metal braces are removed, but we will work hard to ensure that you are thrilled with your new smile.
Ready to schedule your consultation? We're ready to see you!
Contact Us
Invisalign FAQs
How do you keep clear aligners clean?
To keep your clear aligners as invisible and discreet as possible, you will want to be sure that you brush them at least once a day with a soft-bristle toothbrush. You should rinse them off every time you take them out and brush your teeth or rinse your mouth out with water before putting them back in, especially after eating. They should always be stored in a safe, dry place when not being worn.
Can I just wear my aligners at night?
Invisalign should ideally be worn between 20 and 22 hours per day so the teeth will be straightened in a timely manner, and the next aligner in the series can begin being worn as planned. There are some orthodontic treatment options that only require aligners to be worn at night, but Invisalign is able to offer quick and efficient treatment plans because their aligners are worn more often.
Who should not get Invisalign?
Invisalign requires some responsibility on the patient's part to keep track of their clear aligners and wear them frequently enough, which means they are not always the best idea for anyone who is forgetful or not committed to straightening their teeth. Some patients who have severe malocclusion cannot use clear aligner therapy, but Invisalign usually works well for almost anyone.