What Should I Look for in a Toothpaste?
December 8, 2020 8:55 pm
---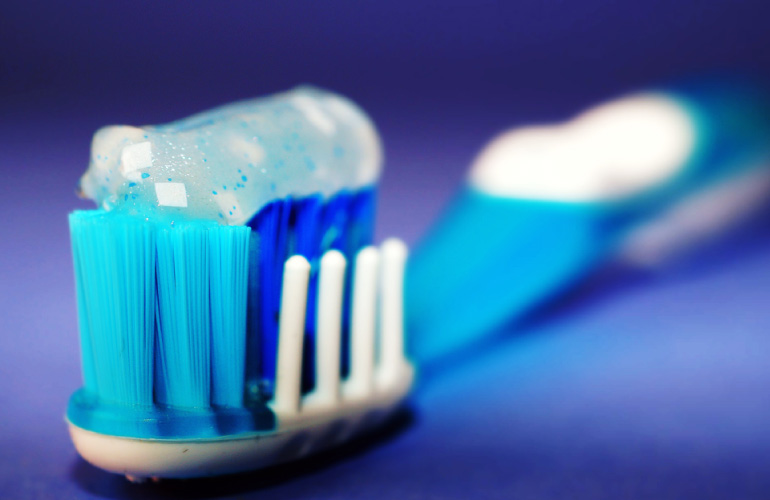 Choosing the right toothpaste can make a big difference in your overall oral health and hygiene. When looking into toothpaste, you'll notice that the aisle is full of all different types showcasing many different claims and attributes. It can be overwhelming trying to pick out the right toothpaste. Here are some key things you should look for when picking yours out!
Read the Label
Some toothpaste is designed for certain age groups or for people with different medical needs. The label also contains the ingredients. Look over them carefully to ensure that the toothpaste doesn't contain something you are allergic or sensitive to. Some of the most common ingredients in toothpaste include:
Sorbitol or Saccharin: gives toothpaste a sweeter taste and helps hold the toothpaste together
Calcium Carbonate: helps remove stains and plaque
Glycerol: makes toothpaste have a gel consistency
Sodium Lauryl Sulfate (SLS): causes toothpaste to foam
Fluoride
Fluoride is an ingredient that you do not want to miss out on when it comes to your toothpaste! It helps strengthen teeth and remineralize enamel. Without fluoridated toothpaste, your mouth is more susceptible to tooth decay and gum disease.
ADA Approval
The American Dental Association (ADA) has strict requirements for toothpaste. This means if you find a toothpaste that has the ADA Seal of Acceptance, it's probably a good option for your smile! However, ADA assessment is on a volunteer basis. Therefore, if a toothpaste brand doesn't have the seal, that doesn't necessarily mean it's a bad product. Talk to your dentist if you have questions about a certain toothpaste!
Your Specific Dental Needs
If you have sensitive teeth, receding gums, or another dental problem, there is most likely a toothpaste out there that meets your specific needs. In addition to finding a toothpaste that benefits your oral health, your preferences are also important! The taste, smell, and whitening agents in toothpaste are all key attributes to consider as well.
Preventive Care in DFW
Questions about finding the right toothpaste? We can help! Our team will assist you in matching your smile with a toothpaste that's right for you! In addition to a good at-home oral hygiene routine, regular visits to one of our DFW offices for a thorough cleaning will keep you on track for a healthy smile. Contact Cherry Blossom Family Dentistry in Burleson, Highland Oaks Family Dentistry in Keller or Uptown Dental Studio in Dallas for an appointment today!
Contact Us
---
Categorised in: Dental Care, Preventive Dentistry