What Is Gum Disease?
December 17, 2020 8:25 pm
---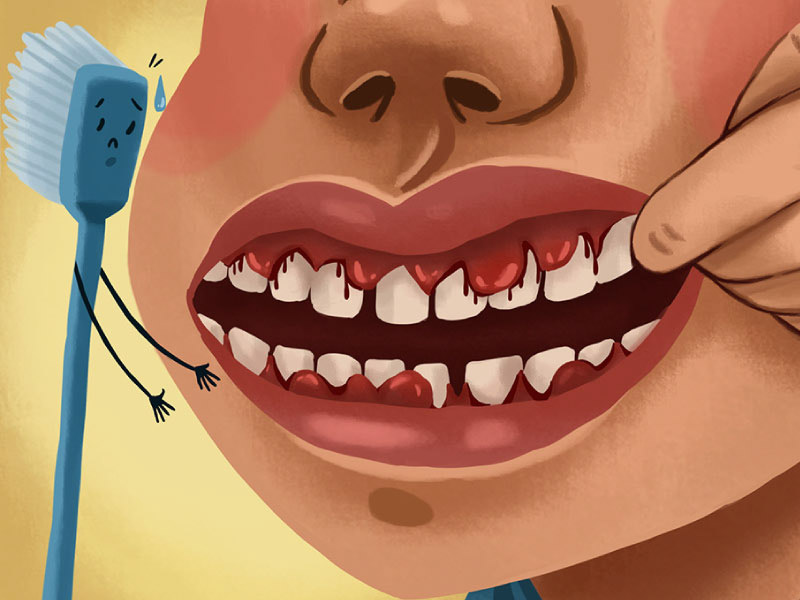 When you think about taking care of your smile, you probably focus mostly on your teeth. However, your gums also play a huge role in your oral and overall total body health. If you've noticed that your gums are bleeding when you brush, you may want to speak to your dentist. When gum disease is caught early on, it is much easier to treat and even reverse! Keep reading to learn more about gum disease, the most common signs, and some treatment options.
Gum Disease 101
Gum disease occurs when bacteria and plaque build up on the tooth's surface and the gum line. This causes the gums to become inflamed and bleed easily. In the early stages of gum disease, the teeth are still attached to the gums and the damage is reversible. However, if left untreated, gingivitis develops into periodontitis. Once in the later stages of gum disease, the gums will start to pull away from the teeth forming pockets that harbor bacteria and food debris.
Common Signs of Gum Disease
It's important to stay in tune with your health to ensure that your smile is in great shape. Here are some of the most common signs of gum disease:
Bleeding gums
Chronic bad breath
Loosening teeth
Receding gums
Swollen & tender gums
Pain when chewing
Gum Disease Treatments
Gingivitis can be treated through scaling and root planing. This treatment is a thorough deep cleaning of the teeth and gums by a certified hygienist. For periodontitis, laser gum therapy can help reduce pocket size and regenerate gum growth.
Oral Health Care at Cherry Blossom Family Dentistry
Your gum health is important! Make sure you schedule biannual dental cleanings and exams. In addition to dental visits, maintaining a great oral hygiene regimen can prevent plaque buildup and keep your smile healthy in between visits. Questions about caring for your smile? Please contact one of our conveniently located offices for more information! Contact Cherry Blossom Family Dentistry in Burleson, Highland Oaks Family Dentistry in Keller or Uptown Dental Studio in Dallas for an appointment today!
Contact Us
---
Categorised in: Endodontics, Gum Disease