What Causes Cavities?
May 6, 2021 9:16 pm
---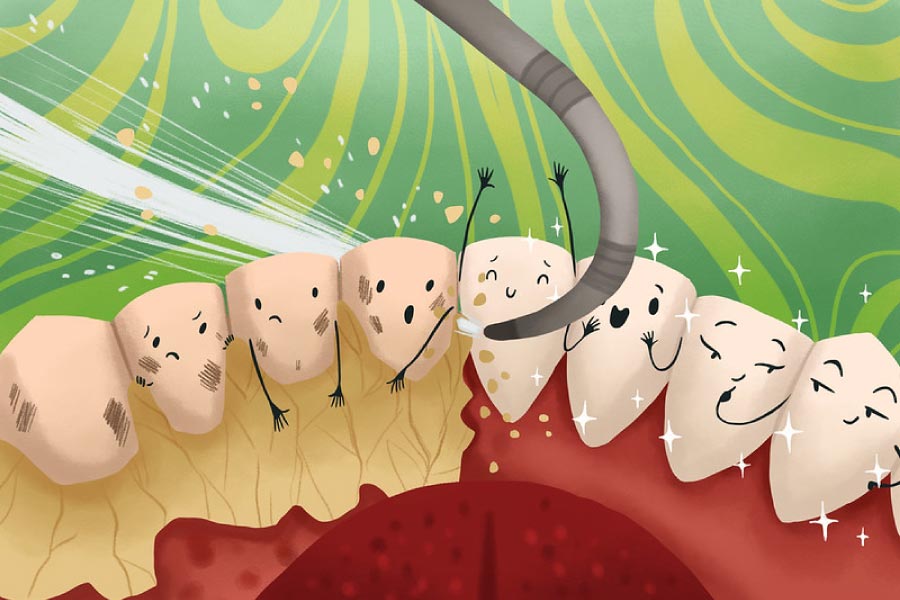 Image by
Authority Dental under CC 2.0
Cavities. Everyone knows that they're something you don't want, but not everyone knows what actually causes them. The best way to prevent cavities is to know what leads to their formation in the first place, so here's what you need to know.
The Basics of Cavities
Let's start off with an explanation of what cavities are. Cavities are the little holes in the enamel, or outer layer, of your teeth that are caused by decay. If you have a cavity, it can be treated with a dental filling. If left untreated, cavities can become larger, expose the nerves in your teeth, and require more serious treatment. The ability to catch these little cavities early on is one reason we encourage you to visit one of our DFW Family Dentistry teams twice a year for a professional teeth cleaning.
Sealants
Dental sealants are sometimes used to prevent the chance of cavity formation. This involves placing material in the hard-to-reach nooks and crannies on the chewing surface of teeth where cavities often form. While getting a dental sealant is a common treatment in children's dentistry, it can also benefit adults.
The Common Causes of Cavities
What causes cavities are what causes tooth decay. One of the biggest culprits here is poor oral hygiene. That means not brushing your teeth twice a day, not flossing, and not making regular trips to the dentist for a dental cleaning. Pushing your dental health to the side opens the door for plaque and tartar to form.
Eating foods high in carbohydrates or sugar can increase your chance of developing cavities. That includes things like potato chips, candy, and soda. While you don't necessarily need to give up all of these foods, you should be mindful of how often you eat them. You should make sure to rinse your mouth or brush afterward so the food bacteria doesn't turn into tooth-damaging acid and decay.
Preventing Cavities in DFW
Our DFW Family Dental offices provide services to help your family maintain healthy smiles by preventing tooth decay. You can visit our friendly staff at Cherry Blossom Family Dentistry in Burleson, Highland Oaks Family Dentistry in Keller or Uptown Dental Studio in Dallas for help keeping your family cavity-free. We believe that the more you know about dental health and dental topics, the more motivated you are to keep up with your smile maintenance. If you ever have any additional questions related to your oral health, please don't hesitate to give us a call.
Contact Us
---
Categorised in: Children's Dentistry, Family Dental Care, Preventive Dentistry