Can You Straighten Your Teeth Without Braces?
May 17, 2022 4:42 pm
---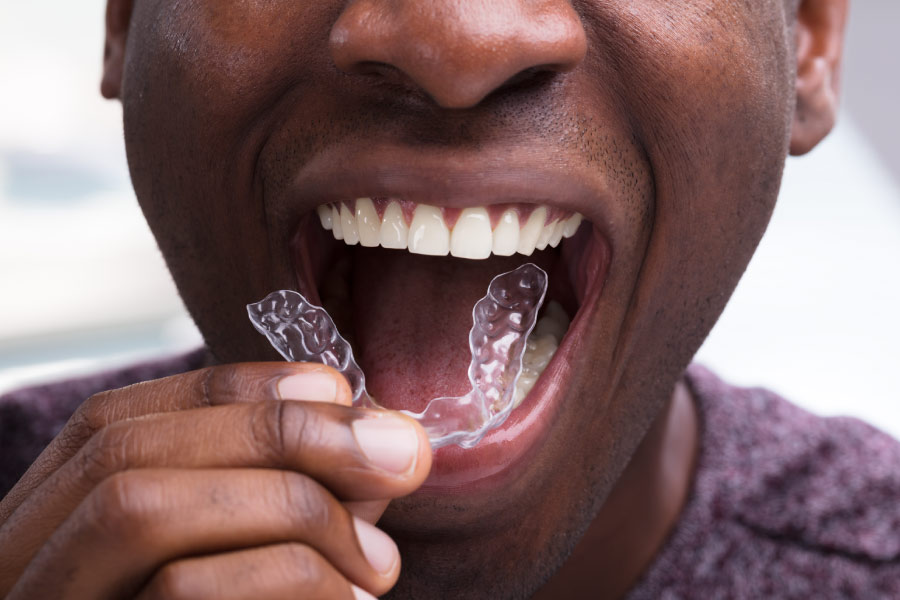 Crooked, uneven teeth can affect your self-confidence, but misalignment also makes it harder to keep your teeth clean. To straighten your teeth, you may think you need braces. While metal braces are still the best solution for severe misalignment, clear aligners can fix many issues. How does this process work?
Straightening Your Teeth with ClearCorrect
ClearCorrect® is a brand of clear aligner therapy. At your first appointment, we'll assess your situation and figure out how long your treatment needs to be. We'll take digital impressions of your smile and order your first set of aligners. You should wear your aligners for 20-22 hours a day for best results. Once one set of aligners has moved your teeth to a straighter position, you'll switch to the next aligner in your treatment!
Benefits of Clear Aligners
ClearCorrect has several benefits over traditional metal braces. They're made of clear plastic, so they're practically invisible. They're also more comfortable than braces, although you may feel a little discomfort at the beginning and when you switch to a new aligner set. Clear aligners are also removed when you eat and drink, so you don't have diet restrictions. You also remove your aligners to brush and floss, so it's easier to maintain great oral health.
Who Is Eligible for ClearCorrect?
Many people can have their teeth straightened without braces, but we'll need to examine your smile first. Mild to moderate issues can usually be resolved with clear aligner therapy. We'll also check your oral health because any problems – like tooth decay or gum disease – will need to be treated first.
Clear Aligner Therapy at DFW Family Dentistry in TX
At our offices in Burleson, Keller, and Dallas, we're proud to offer ClearCorrect. In the past, only metal braces could straighten smiles. Thanks to modern dentistry, many people can use clear aligner therapy instead. If you have any questions or want to schedule a consultation with one of our dentists, please contact us today!
Contact Us
---
Categorised in: ClearCorrect, Family Dental Care, Orthodontics