Post-Op Care for Root Canal Surgery
March 10, 2021 10:12 pm
---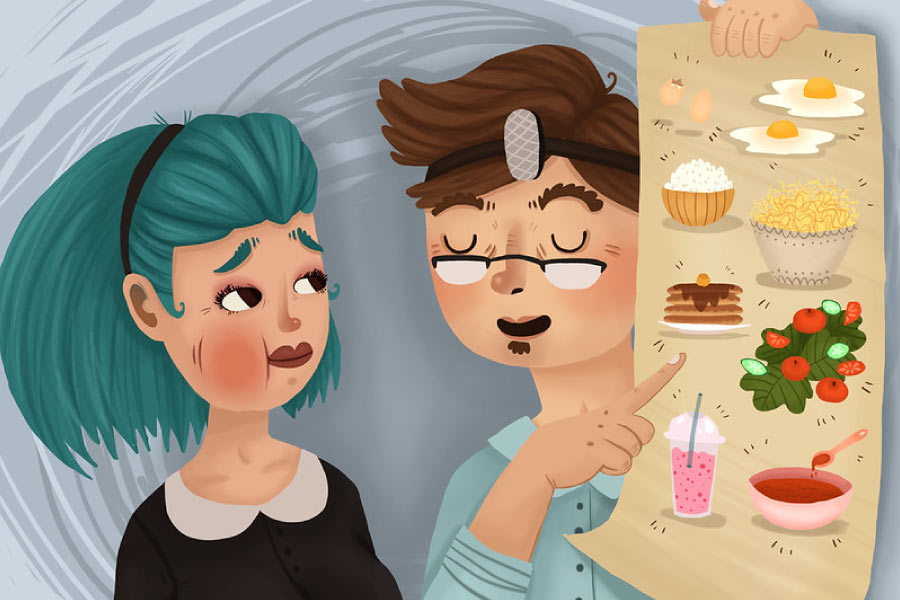 Dentist recommending soft foods after root canal therapy – Image by Authority Dental under CC 2.0
Root canals have a bad reputation, but thanks to modern dentistry, they're comfortable and safe! If you need a root canal, the procedure will relieve the often intense pain that comes from tooth infections. What happens after the surgery?
What's a Root Canal Like?
Before we talk about post-op care, let's go over what a root canal is for. Root canals treat tooth infections. Infections often start because of decay and spread to the soft tissue inside a tooth. Symptoms include pain and sensitivity. Getting treatment as quickly as possible is important. During a root canal, we make a small hole in the affected tooth and remove the dental pulp and root. We then disinfect the area and seal it up, protecting your tooth from bacteria. Thanks to anesthesia, you won't feel pain during the treatment.
Post-Op Care
It's normal to feel a bit of soreness and swelling in the days following your root canal. In most cases, over-the-counter pain medication is all you need. If we recommend a specific medication, take it as directed. If you start feeling severe pain or the swelling doesn't go down, please let us know. Continue to brush and floss as usual, though it's a good idea to be a bit more gentle around the affected area.
Soft Foods
What about eating? We recommend waiting to eat anything until after the anesthesia wears off. If you don't wait, you might accidentally bite yourself. Soft foods like yogurt, eggs, pudding, applesauce, and bananas are best for at least a few days following surgery. We'll provide detailed written post-op care instructions and answer any questions.
Root Canal Surgery at DFW Family Dental
If you're worried about the cost of a root canal, we take many types of insurance. Root canals are also substantially cheaper for members of our Dental Savers Plan. Full details about the many member benefits are available on our website. Have questions about root canals and what the recovery process is like? Don't hesitate to reach out to one of our offices today! We are here to take care of all of your dental needs at Cherry Blossom Family Dentistry in Burleson, Highland Oaks Family Dentistry in Keller or Uptown Dental Studio in Dallas.
Contact Us
---
Categorised in: Root Canal Therapy