How Can I Prevent Cavities?
January 13, 2021 12:11 am
---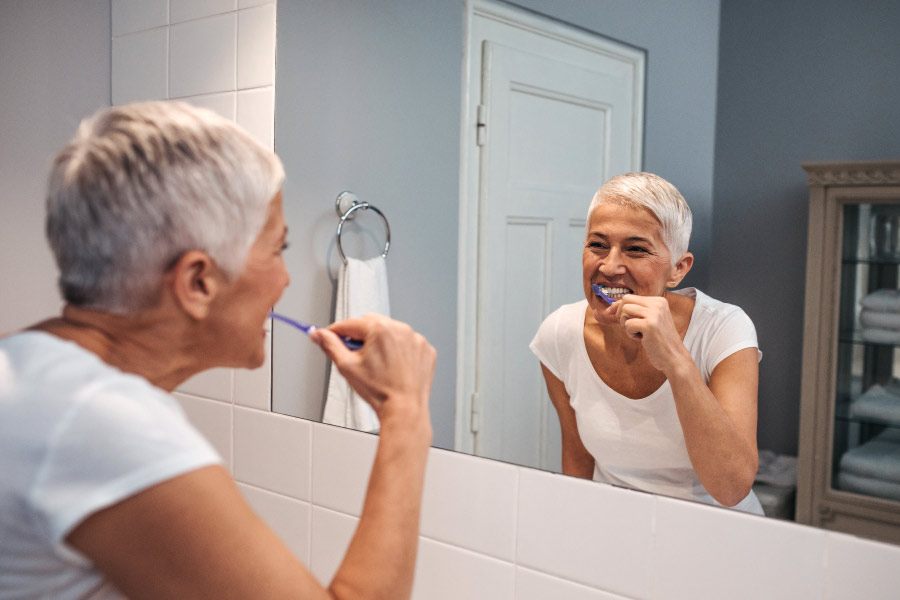 When you visit the dentist, one thing we bet you're looking to hear is that you have no cavities. So what exactly can you do to make sure that happens? While some people are more susceptible to developing tooth decay than others, there are a few simple steps you can take to decrease your chance of getting a cavity.
Don't Skip Brushing or Flossing
By now, you should know how important it is to regularly brush your teeth. It's something that has probably been hammered into you since you were a little kid. It's also one of the easiest things you can do to avoid cavities. Even if you're feeling tired or lazy, make sure you're brushing twice a day and flossing once a day. Don't go to sleep without brushing your teeth!
Enhance Your Dental Routine
Aside from brushing and flossing, there are a couple of other things you can do during your at-home routine to keep your teeth healthy. You can start using a mouthwash with fluoride to kill bacteria. You can also level up your dental tools by using a tongue scraper to clean your tongue (which can harbor bacteria). Another great tool is an interdental cleaner or water flosser to really get in those hard-to-reach areas.
Drink More Water
Water is always a good choice when it comes to picking your beverages. If you're in the habit of regularly drinking sugary, acidic drinks like soda and juices, start opting for water more often. Those other beverages can wear away at your enamel and contribute to cavities.
Regular Dental Hygiene Appointments
Keeping up with professional cleanings every six months is another crucial step in maintaining dental wellness. No matter how diligent you are at oral care, there are some deposits that can only be removed by a professional dental hygienist. Our team might also recommend dental sealants as an effective means of cavity prevention. Sealants can help adults as well as children. Plus, regular exams allow our dentists to catch any problems early on which makes fixing them less invasive and less expensive.
Cavity Prevention at Cherry Blossom Family Dentistry
Do you need some extra help managing your dental health? If you want personalized recommendations for preventing cavities, come visit one of our conveniently located offices. Contact Cherry Blossom Family Dentistry in Burleson, Highland Oaks Family Dentistry in Keller or Uptown Dental Studio in Dallas for a dental check-up with one of our friendly teams. We'll be able to spot any potential problem areas and give you advice on how to keep your oral health in tip-top shape.
Contact Us
---
Categorised in: Dental Care, Family Dental Care, Preventive Dentistry