How Dentures Can Restore Your Smile
July 9, 2022 10:51 pm
---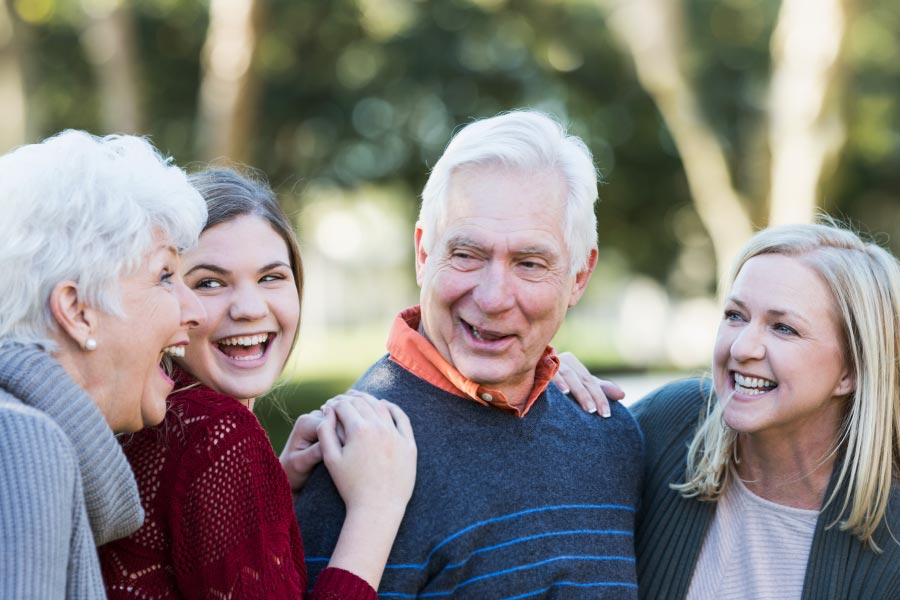 Dentures Can Restore Your Smile's Shape & Functionality
Dentures serve many purposes aside from completing a patient's smile and making it easier to chew and speak. They also keep the jawbone active, which helps it stay healthy and strong. When a patient is missing many teeth for an extended period of time, or even a single tooth, the jawbone can begin to deteriorate. This can cause the lower half of the face to appear sunken in and misshapen.
Jawbone Health
Eventually, the only way to restore the jawbone back to its original shape and functionality is through a bone graft procedure. This involves placing new bone tissue in the jawbone to strengthen and repair it. This is a life-changing treatment for many patients. However, it is invasive and requires a lot of recovery time. That's why maintaining positive jawbone health is much preferred over needing a bone graft procedure.
The Case for Replacing Missing Teeth
Sometimes patients are surprised by how much their smile can change when they are only missing a single tooth. In addition to losing bone mass, missing teeth can also cause major changes in a patient's bite and the position of their remaining teeth. When a tooth is lost or extracted and not replaced, the surrounding teeth will often begin to shift to fill in the gap and compensate for the missing tooth. This results in the appearance of the patient's smile changing once again, and any previous orthodontic work that was done to straighten the teeth can be impacted.
Who Is a Candidate for Dentures?
If you're missing one or more teeth and want to replace them to restore the look and functionality of your smile, you've come to the right place! There are many factors that go into determining whether or not a patient is a candidate for dental implants. However, most patients who want to replace their missing teeth are great candidates for dentures.
Full & Partial Dentures at Cherry Blossom Family Dentistry
We can examine your smile to help you determine whether you need full or partial dentures. Then, we can begin working with you to create custom dentures that will fit well and restore your smile beautifully. Contact our nearest office today! We have dental teams at Uptown Dental Studio in Dallas, Cherry Blossom Family Dentistry in Burleson, or Highland Oaks Family Dentistry in Keller. If you have any questions or want to book an appointment, please contact us today!
Contact Us
---
Categorised in: Dentures, Restorative Dentistry