How Implant-Supported Dentures Can Improve Oral Health
July 19, 2023 6:18 pm
---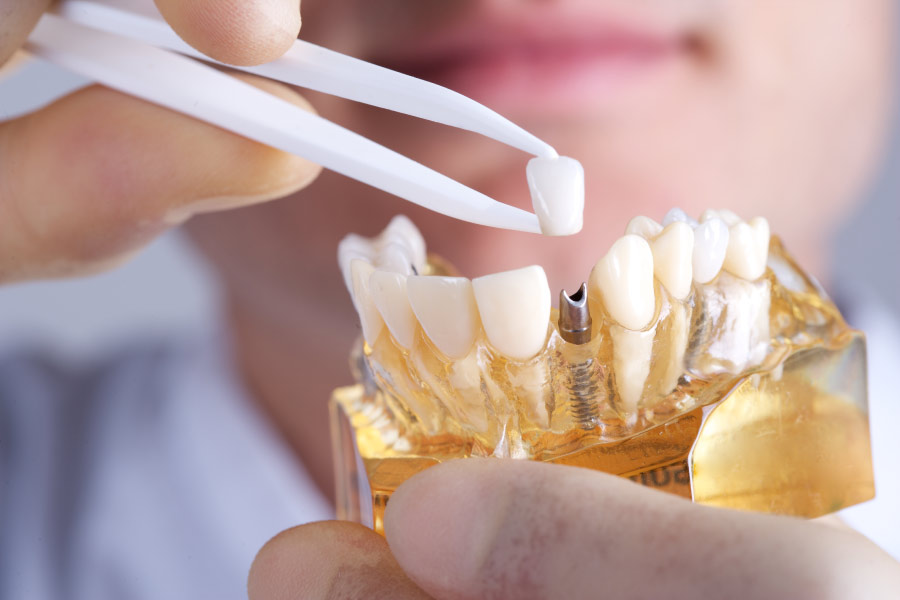 Tooth loss can happen at any age. According to statistics, 69% of adults aged 35-44 have lost at least one tooth! Thankfully, there are reliable tooth replacements like dentures, bridges, and implant-supported dentures. Let's learn why implant-supported dentures improve your oral health.
Why Are Implant-Supported Dentures a Good Choice?
When you lose multiple teeth, your risk of further tooth loss, bite misalignment, and bone loss increases. While tooth replacements like traditional dentures and bridges work well, they don't replace a missing tooth root. That's why implants are so popular! Implants, which consist of a titanium post and an artificial tooth, protect your jawbone, restore your chewing function, and keep your other teeth from shifting! With implant-supported dentures, you get just a few implants that serve as a foundation for dentures.
What's the Process for Implant-Supported Dentures?
We'll first assess whether you're a good candidate for implants. We'll also extract any teeth we can't save and need to replace. Next, we'll surgically implant the titanium post into your jawbone. This is your replacement tooth root! It takes several weeks to heal and fuse to your jawbone. For implant-supported dentures, you may need as few as two implants, though some cases require four or more. Once your implants are fused, we'll create a custom set of natural-looking dentures. Some types are removable at home, while others can only be removed by a dentist.
Implant-Supported Dentures at Cherry Blossom Family Dentistry in Burleson, Keller, and Dallas, Texas
Tooth loss can trigger a variety of oral health issues. If you're missing multiple teeth, implant-supported dentures are a great option! They provide the benefits of implants, like jawbone support and stability, but don't require a titanium post for each missing tooth. If you have questions or want to schedule an appointment at one of our locations in Burleson, Keller, and Dallas, Texas, please contact us today!
Contact Us
---
Categorised in: Dental Implants, Dentures, Implant-Supported Dentures, Restorative Dentistry