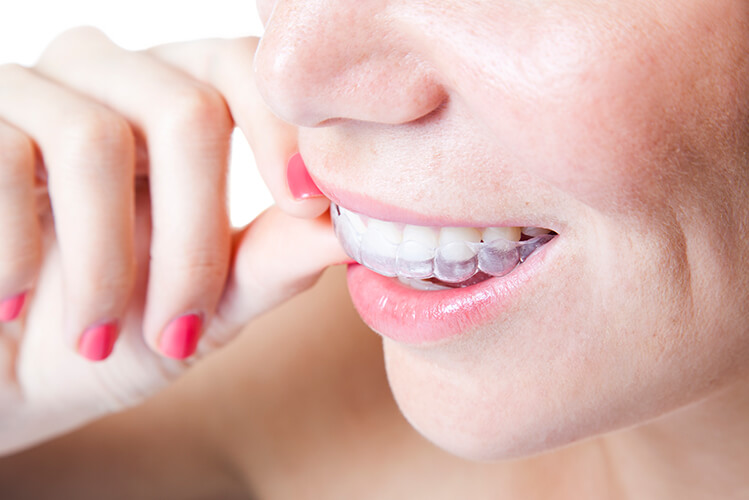 Discreetly Straighten Teeth with Clear Aligners
October 28, 2020 8:16 pm
---
Want straighter teeth without the look and feel of metal braces? Highland Oaks Family Dentistry offers ClearCorrect clear aligners to shift your teeth to their desired positions discreetly and effectively!
What is ClearCorrect?
ClearCorrect clear aligners are a custom orthodontic solution that will realign your teeth over a period of time. Unlike metal braces, ClearCorrect clear aligners are virtually invisible and do not involve any wires or brackets. They are an ideal solution for adult orthodontic patients who don't wish to have noticeable metal braces.
How Does ClearCorrect Work?
Clear aligners need to be replaced every few weeks in order to properly shift your teeth over time. It is recommended that you wear your aligners all day and only remove them to eat and brush your teeth. The closer you stick to your instructions, the faster your treatment will be finished!
What Can ClearCorrect Fix?
Clear aligners are great for those who have crooked teeth, crowded teeth, gapped or spaced teeth, overbite, open bite, underbite, or crossbite. If you have advanced straightening needs or severe bite issues, metal braces are likely a better option. Schedule a consultation with us to learn more!
ClearCorrect Procedure
First, you'll visit us for a consultation to determine if ClearCorrect aligners are the right solution for you. If they are, our dentist will create a customized treatment plan and you'll soon receive your first tray of aligners. Every few weeks, we'll take a look at your progress. Each new group of aligners will move you closer to your finished smile.
Affordable ClearCorrect in Keller, TX
If you are concerned about financing, know that we will work closely with you to come up with an orthodontic solution that is right for your budget. You can count on our team to be transparent about costs before you agree to treatment. We accept most major insurance plans, cash, checks, credit cards, FSAs and HSAs, and have extended payment plans with no upfront costs or prepayment penalties. Give yourself the gift of a straight, beautiful smile. Contact Highland Oaks Family Dentistry at 817-854-1533 or book an appointment with us online for a ClearCorrect consultation!
---
Categorised in: Orthodontics