Are you ready for ClearCorrect?
March 22, 2023 6:37 pm
---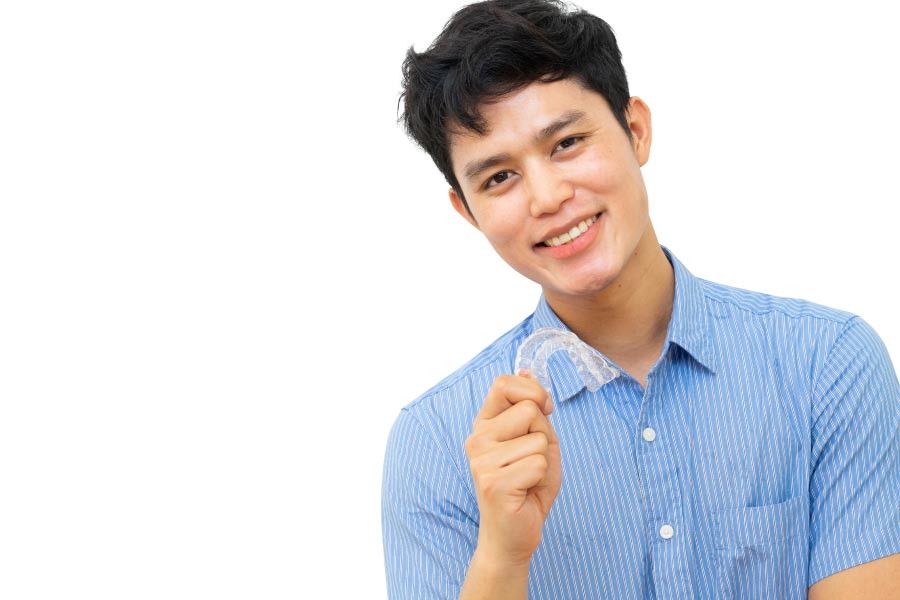 If you're looking to get orthodontic treatment for straighter teeth, ClearCorrect may be what you're seeking! At our practice, we offer ClearCorrect, an FDA-approved clear aligner therapy, for anyone looking to fix crowding while continuing on with their everyday life uninterrupted. With ClearCorrect, pre-teens, teens, and adults can shift their teeth to optimal positions discreetly without the discomforts of traditional metal braces. Visit Cherry Blossom Family Dentistry for a consultation to see if ClearCorrect is the right treatment for you. In the meantime, here's a bit more information on how it works.
How Does It Work?
At your consultation, we will go over the treatment plan and its duration. It can take anywhere from eight months to three years, depending on the extent of your orthodontic issue. We'll then take a digital impression of your teeth and create your clear aligners. Most patients get a new set of aligners every two to four weeks. Once the aligners are designed and produced, you'll have to wear them for 20 to 22 hours per day, which means you'll have to wear it at all times except for when you're eating, drinking, or cleaning your teeth.
What Are the benefits?
Many patients consider ClearCorrect because in contrast to traditional wired braces, clear aligners are barely noticeable. Not only are they aesthetically pleasing, but also comfortable to wear. Patients won't have to deal with metals scraping their cheeks or potentially breaking wires while eating. They are also removable, which makes oral care easier! Patients can brush their teeth and floss normally since the aligners can snap on and off your teeth at any time.
If you or your child has been ruminating over getting orthodontic treatment for a while, but don't want to deal with metal braces, don't worry! ClearCorrect is a popular option for those who want something more comfortable and visibly discreet. If you're interested in learning more, give us a call at one of our dental offices in Dallas, Keller, or Burleson and our friendly team would be happy to assist you.
Contact Us
---
Categorised in: ClearCorrect, Family Dental Care, Orthodontics