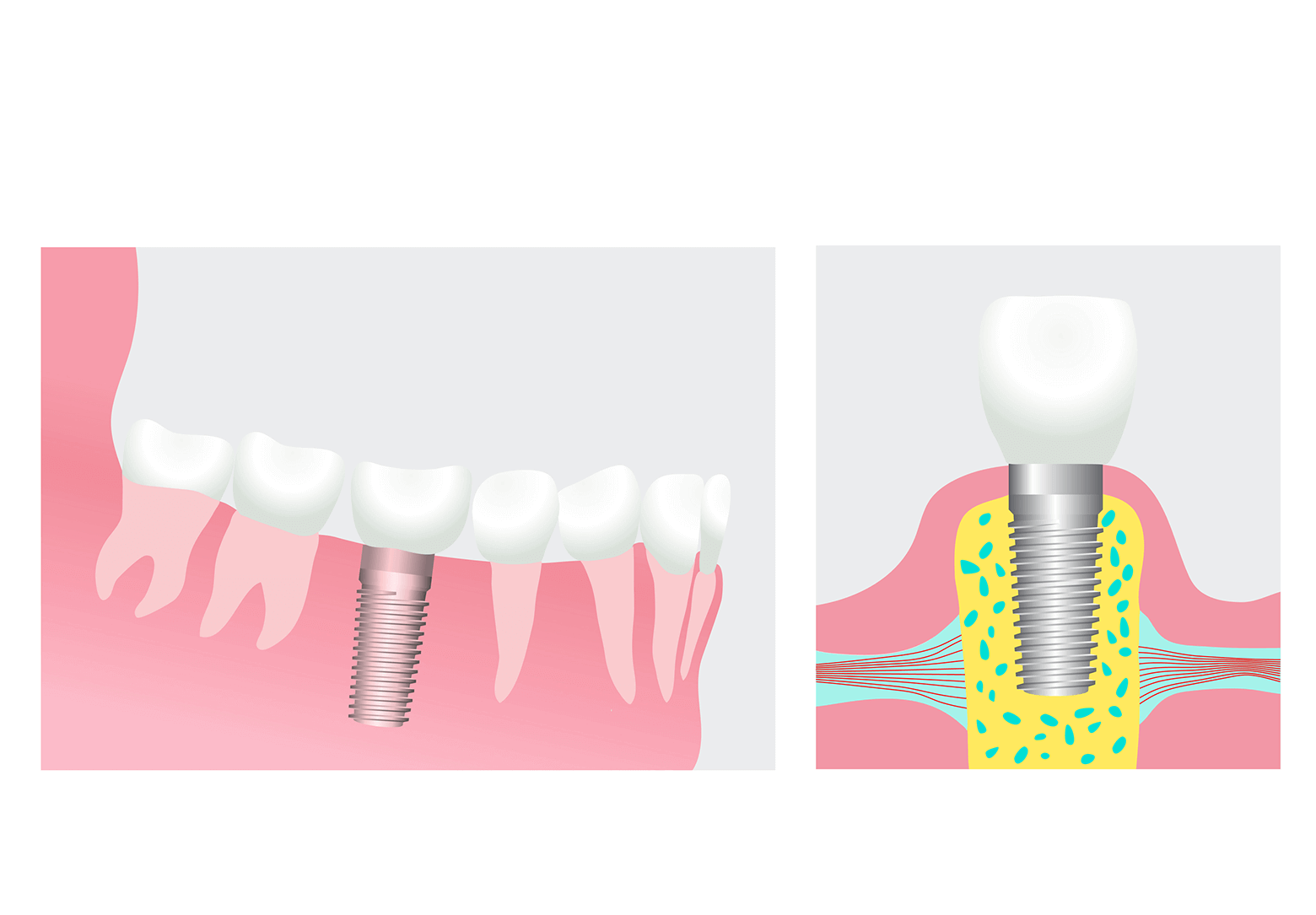 How Long Do Dental Implants Last?
June 26, 2020 2:27 pm
---
Your life changes when you lose your teeth. Even losing just a few teeth can make a big difference. Eating, talking, and smiling don't feel like they did before. This affects you both physically and emotionally. Highland Oaks Family Dentistry can get you back to your old self with replacement options like dental implants. What are they? How long do dental implants last?
How Dental Implants Work
Dental implants have two parts: a post and a restoration. The post, which is made of titanium, is surgically implanted into your jawbone where you are missing a tooth. As you heal over the next months, the post fuses into the bone, becoming a replacement tooth root. When that process is complete, we put a restoration like a dental crown or implant-supported dentures on top. You have your smile back!
Benefits of Dental Implants
Dental implants can be used to replace single missing teeth or entire arches if that's what you need. One of the major benefits of dental implants over dentures is that the fused post and stimulation from chewing prevents jawbone loss. This helps your face maintain its shape. You also don't need to worry about implants getting loose or falling out.
How Long Do Dental Implants Last?
Dental implants are a permanent solution to missing teeth. With good care, they can last 10-15 years or even longer. To keep your dental implants in the best shape possible, maintain good oral hygiene at home. That means brushing at least twice a day, flossing, and following any other directions your dentist gives you. Keeping up with regular preventive care appointments at our Keller, TX dental office is also important.
Dental implants at Highland Oaks Family Dentistry
You can restore your smile and full chewing function with dental implants! During a consultation, we can answer any questions you have and determine if you're a good candidate. To make an appointment, give us a call or click through on the contact link below.
---
Categorised in: Dental Implants