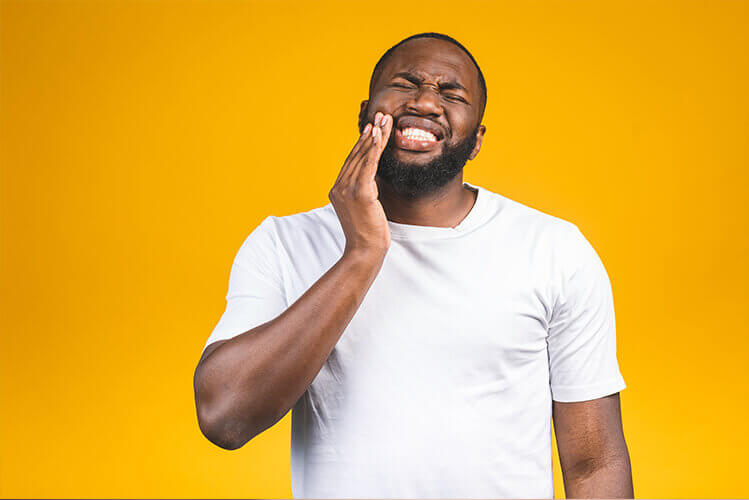 Emergency Dentistry in Keller, TX
November 25, 2020 7:13 pm
---
Dental emergencies happen! Maybe you're experiencing pain after a procedure, or you've knocked out a tooth while playing a contact sport. Where do you go for urgent care? Highland Oaks Family Dentistry offers emergency dental services here at our Keller, TX dental office. Here's how you can determine if you are experiencing a dental emergency and what you can do to prevent some emergencies from happening.
How Do I Know if I'm Having a Dental Emergency?
The telltale signs of a dental emergency are:
Extreme bleeding and swelling (e.g. after a traumatic event or after a procedure)
Chipped, cracked, or knocked out teeth
Extreme sensitivity in the teeth and gums
Jaw pain and immobility
What to Do in a Dental Emergency
The first thing you need to do if you are experiencing a dental emergency is not to panic! Rest assured that our staff leaves time in our daily schedule to accommodate emergencies, so you're in good hands at Highland Oaks Family Dentistry.
If you are experiencing complications after a procedure, make sure you're following your aftercare instructions properly to ensure you didn't miss any steps. If you do need to visit our office, be sure to ice the area if it's swollen or change out your gauze often if you are experiencing bleeding.
If you've knocked out a tooth, you can try to preserve the tooth in a glass of milk! A tooth can be salvageable after about an hour of being preserved in milk. We also offer restorative options in case you need a tooth or multiple teeth replaced!
Preventing Dental Emergencies
The best way to prevent a dental emergency is to maintain a proper and consistent oral healthcare routine. Brush and floss your teeth twice per day and visit your dentist twice a year to make sure you're clear of any signs of gum disease or decay. If you play contact sports, always make sure to wear a mouth guard to prevent any damage to your smile. We offer both protective night guards and athletic mouth guards here at our Keller, TX dental office!
Family Dentist in Keller, TX
Whether you have a dental emergency or are seeking out a preventive or restorative treatment, we offer it all at Highland Oaks Family Dentistry. Please give us a call at 817-520-5255 or schedule an appointment with us online. Be sure to check out some of our specials ahead of your visit with us. We look forward to seeing you!
---
Categorised in: Dental Emergencies, Family Dental Care